Good Morning Blues
Tuesday 8:00 to 10:00 AM
AJ's Kitchen
Hosted by AJ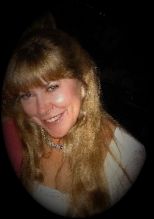 I cook up the Blues every Tuesday morning from 8-10AM…in AJ's Blues Kitchen, just the way you like it. From old time blues to contemporary blues, it's all handpicked and commercial free for our listeners.
Thank you for tuning in and checking in with me. I hope you enjoy the show. We love e-mail from our listeners, so drop us a line if you have a favorite song you want to hear, have suggestions or need any information regarding our playlists.
Our Blues air-shifters are the proud recipients of the 2005 "KEEPING THE BLUES ALIVE" Award from the Blues Foundation.
For playlists, comments or questions, please send e-mail to ajsatlantablues@aol.com