In Tune To Nature
Hosted by Sonya Swartz and Carrie Freeman
Lisa Daly was the previous longtime host

In an era where environmental and animal protection issues will only grow in significance, WRFG's "in tune to nature" program is designed to advance your environmental literacy each Tuesday evening at 6:30. Our environmental coverage goes beyond just reduce-reuse-recycle. We see environmental issues as social justice issues — for humans and also other animals and ecosystems. Join us as we interview activists across Georgia and across the globe who protect the life support systems upon which all species depend. The state of the world's environmental crisis is critical, and its resolution relies on all of us taking action. Find out how each Tuesday  evening on WRFG 89.3FM. You can listen to us worldwide over our free WRFG mobile app, TuneIn, and WRFG.ORG.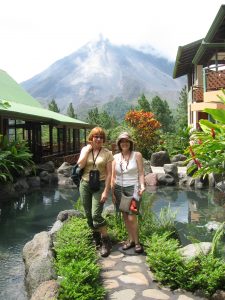 Follow us on Facebook to stay informed of weekly guests/topics/news.
Some shows are available as podcasts.
---